Mice don't look menacing, and they aren't a concern for most people until one decides to move into the same space that humans occupy. The truth is that it doesn't take much for a mouse to get inside a home or building, and it doesn't take long for mice to multiply. Exterminating mice as soon as their presence is noticed is the best way to avoid an infestation. Here's what you need to know if you suspect that there may be a mouse infestation on your property.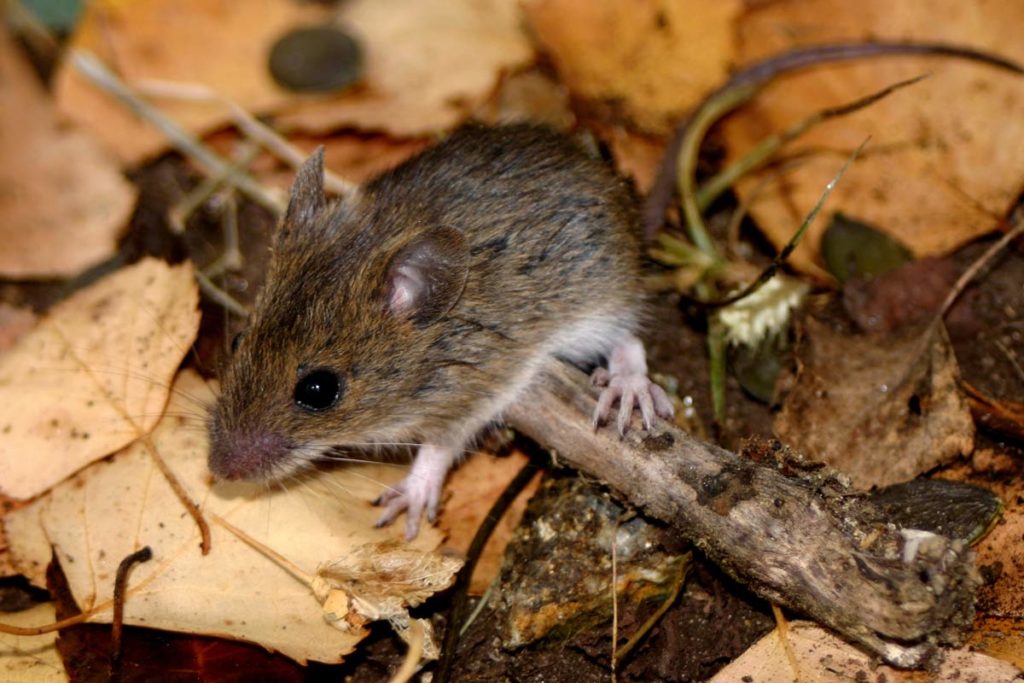 Mouse or Rodent?
ll mice are rodents. They are also hairy mammals with big eyes and ears, and they have long tails and pointed noses. While they look similar to rats, mice are much smaller. They live all over the world and are primarily nocturnal. Mice have bad eyesight, but their other senses are excellent, and they are very good at avoiding cats, reptiles and other animals that prey upon them. One way they do that is by moving into human habitats. Since people have come up with some effective ways to deal with mice, these rodents aren't safe living with people, but they are safer as long as their presence goes undetected.
Mice Getting Inside
Imagine sitting at home and seeing movement from the corner of your eye. Turning in that direction, nothing is in motion or seems out of place, so you think nothing of it. Maybe it was nothing, and maybe it was a mouse. By the time most people realize there's a mouse in the house, the rodent has likely been there for a while.
How is it possible for rodents to get inside a structure and live unnoticed? Well, getting in is the easy part. Rodents can get through spaces that are smaller than their body. Mice get in through tiny cracks in walls, foundations and floors. A gap in the ceiling or a window is an easy entry point, as is a sewer line, improperly sealed drains and holes around oven gas lines. With multiple entry points, multiple mice can start nesting in your home, and it might require professional help to get rid of them when once they start breeding.
Signs of Mice in the Home
Being nocturnal, mice are awake and moving about when people are usually asleep, so don't expect to see a mouse running around. Other signs of mice activity are clear, if you know what to look for.
Mouse Droppings — This is mouse poop, which often found near food and breeding areas. It's small, black and bead or oval shaped.
Odd Noises — The sound of running, squeaking or gnawing in the walls or ceilings, most often heard at night.
Gnaw Marks — Mice teeth are constantly growing, which causes them to gnaw on things to keep teeth short. Look for gnaw marks on wooden baseboards, behind wooden cabinets and on drywall. Gnaw marks may appear on food that mice have nibbled, such as bananas. They also chew through plastic and cardboard food containers.
Nests — Usually found in dark, out-of-sight spaces, such as cabinets, walls, furniture cushions, attics and basements. Mice use shredded newspaper, cardboard, insulation and other fibrous items to make their nests.
Breeding Leads to Infestation
One mouse isn't that big of a problem, right? Wrong. If one mouse got in, another can get in just as easily, especially when the entry points are still open. With multiple rodents comes breeding, and that leads to infestation.
Female mice are sexually mature at six weeks. Once pregnant, it only takes about three weeks to deliver a litter, and once she does, the female mouse is ready to mate again immediately. Female mice can produce up to 60 offspring in one year. At the same time, many of their offspring and their offspring's offspring are also reproducing.
Mice stop reproducing when they die. Living outside, the lifespan of a mouse is about a year, and breeding does not occur in winter when the weather is harsh. Living in your house, there is no rough weather and few, if any, predators, so mice can live up to three years and breed year round. While in your house, they are either breeding, destroying your property or spreading disease.
Risk of Disease
Rodents in a house are a nuisance and can cause damage, but the greatest danger they pose is by putting humans at risk of disease. Rodents carry germs, bacteria and viruses which are passed to humans through bites and through contamination from rodent feces, urine, saliva and nests.
One potential danger is salmonella, which results in intestinal disorders for people. Another disease danger is hantavirus, which cause flu-like symptoms. It can also cause respiratory distress and renal failure.
Getting Rid of Mice at Home
When people see a mouse at home, they usually put down a mouse trap. But, given how quickly mice breed and how long it takes most people to notice rodent activity, a mouse trap may not be the best option. Remember, when you see one mouse, there are probably more hiding somewhere nearby.
As soon as you see a mouse or suspect mice in the home, call for an inspection by a professional pest control team. Someone with experience can spot the obvious signs of mice infestation and locate those areas where mice hide. Pest control pros can locate and eliminate all entry points where mice are getting inside. Based on the level of mice activity or infestation, the pros develop a plan to rid your home of rodents and keep them from coming back.
Extermination MG's pest control experts have been serving the Montreal area for over 20 years. Call us today for a free quote!